Carl A. Nelson & Company is home to an in-house design firm, the wholly owned subsidiary, Nelson Design, Inc.
Nelson Design offers a full range of design services, which are available to CANCO construction clients. Clients in all of the markets served by Carl A. Nelson & Company, including industrial, healthcare, recreation, office/corporate and more, are able to tap into those services, which include:
Code Study
Our Nelson Design staff and CANCO construction project team leaders are expert in code review and code consulting, and will examine clients' building design to ensure all applicable code requirements are being met; to prevent misapplication of code that could result in costly rework; and to offer alternative paths to code compliance that may offer a lower initial or ongoing cost. Areas of code review include hazardous materials, life safety and related construction standards. Code review services are available to design-build, construction management agency and construction management at-risk clients.
Code study also is available as an independent service to customers working on projects with other contractors and design firms.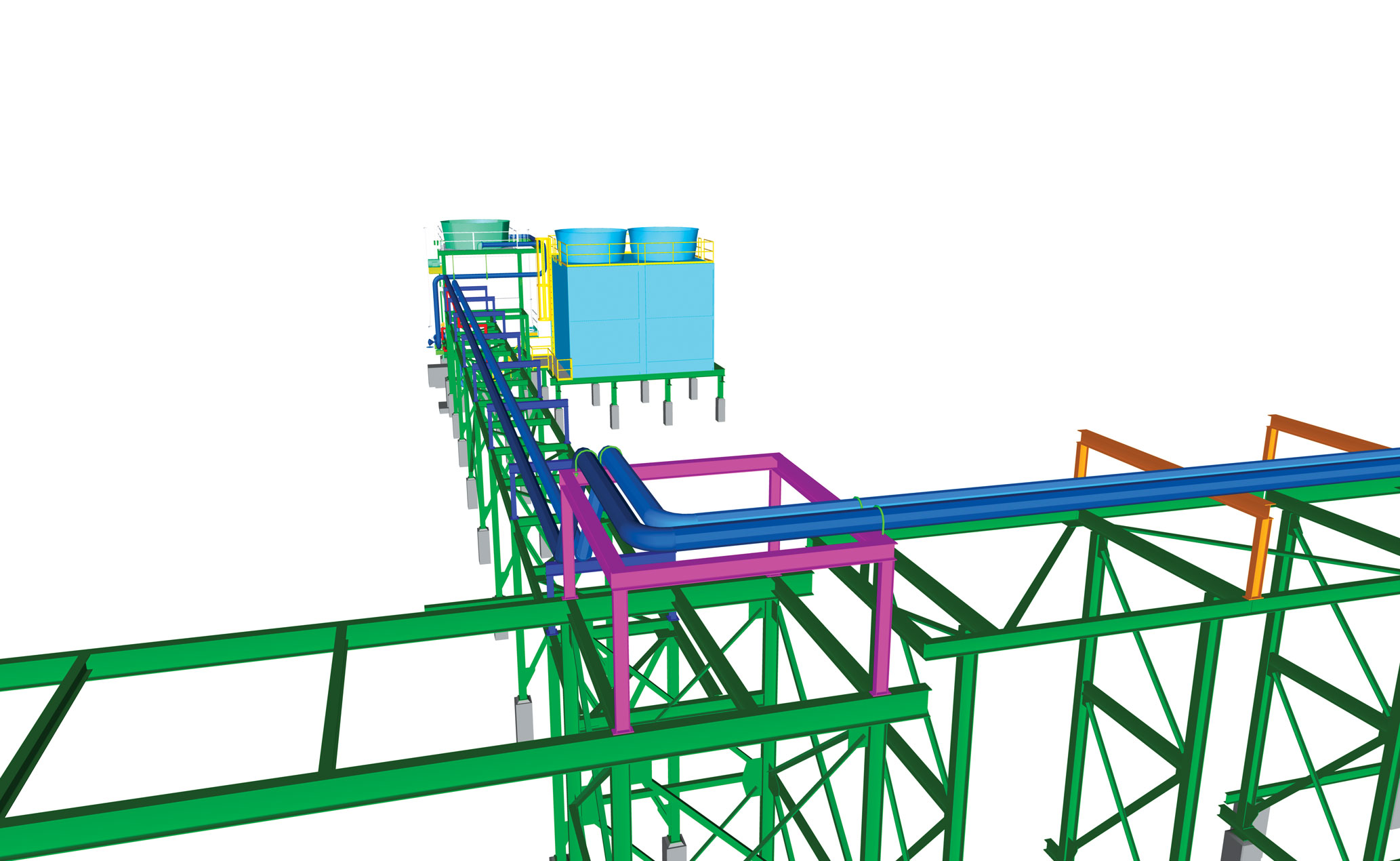 Building Information Modeling (BIM) coordination
Nelson Design, Inc., will combine its experienced staff with 21st century software tools to create or collate building information models (BIM), then render three-dimensional images to show a digital preview of the completed project, along with potential conflicts among mechanical, electrical and other systems, or between MEPT systems and structural design, so problems can be addressed prior to construction or fabrication, saving time and money on projects. BIM coordination is available to clients across all construction project delivery methods.
From our Summer 2020 wibi newsletter:
Better Built with BIM
Building Information Modeling produces tighter coordination of projects during pre-construction, resolving structural and MEPT conflicts before they are encountered in the field. For Owners, that means saving time and money.
Design-Build & Design-Assist

For CANCO construction project clients, Nelson Design, Inc., has the capacity to provide the following design services: programming, schematic design, design development and preparation of construction documents, as well as construction administration. These services are primarily applied in coordination with structural and MEPT partners engaged by CANCO on design-build projects, but also available on construction management agent or at-risk projects, depending on Owner requirements.
Decoding the Code
Each issue of Carl A. Nelson & Company's client newsletter, wibi, features an article about issues related to code study in industrial, healthcare or other market segment. Topics include building code, life safety code, health code and other areas where code requirements can impact the cost or constructability of a projects.
Contributors include Nelson Design, Inc., architect Ellen McCulley, AIA LEED AP, NCARB, and licensed architect and Project Manager Cindy Larson, NCARB; as well as CANCO President Tim Seibert, P.E., and Project Executive/Director of Business Development Dan Culp, ASHE.
Fall 2020: Durability, ADA are Shower Seat Considerations
Summer 2020: Before Code Review, Know Which Codes Apply
Spring 2020: Code Review as Value Engineering
Winter 2019: Rules for Remodeling | High-Piled Combustibles Storage Part 2
Fall 2019: Therapy/Recreational Pools | High-Piled Combustibles Storage Part 1
Earlier 2019: USP 800 - Are You Ready? | ADA Compliance in Industrial Facilities | Infection Control Risk Assessment | Hazardous Materials 103 - High Hazard Occupancies
2018: Life Safety Drawings | Hazardous Materials 102 - Control Areas
2017: Proceed With Caution - Adding Wood Structures to Metal Buildings | Copper Ally in Infection Control? | Hazardous Materials 101