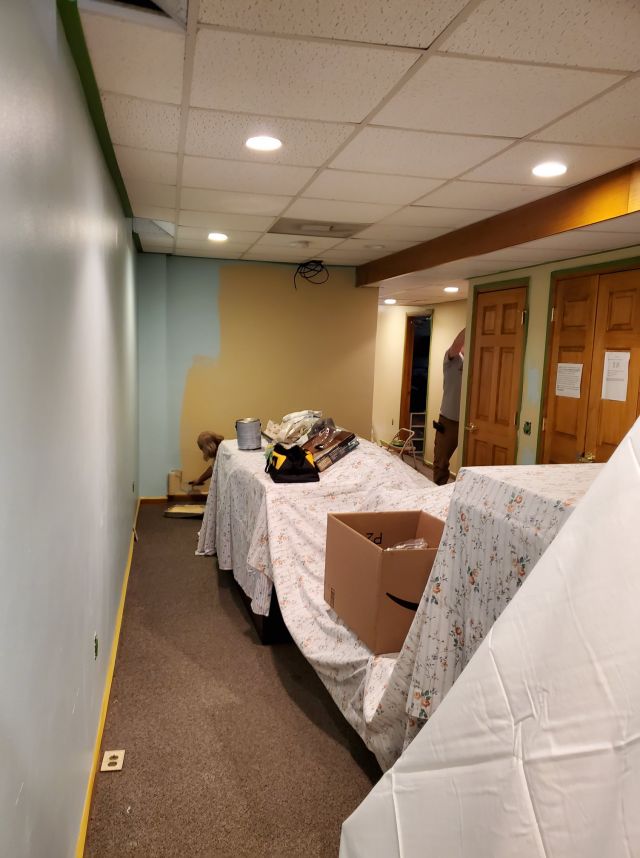 Carl A. Nelson & Company employees make a difference in their community even when they're not busy building things.
Several CANCO employees and a couple of their spouses gave up part of their weekend Sept. 30 to complete a painting project at the Burlington Area Homeless Shelter. General Superintendent Mike Harris, Estimator Kathleen Ketcham, Human Resources Director Marris Whitfield and her husband, Ray, and Vice President of Finance Christine Roos Robertson and her husband, Danny, completed a paining project at the shelter, putting some finishing touches on a springtime employee fundraiser in support of the shelter. Harris previously patched holes in the wall to prepare for the painting to be done. Earlier this summer, a new back door was installed by CANCO at the shelter to keep out the rain and let in a little natural light.
Kathy Johnson, the executive director of the shelter, expressed her gratitude to CANCO for its fundraising and its labor.
Learn more about the shelter at
https://burlingtonareahomelessshelter.wordpress.com
. You'll find a list of needed supplies if you'd like to contribute to them in that way. Items can be dropped off at the Shelter, 123 N. Marshall St., or bring them to the Burlington office of Carl A. Nelson & Company and we'll deliver them.
(information from Amy Adams, receptionist, Carl A. Nelson & Company)